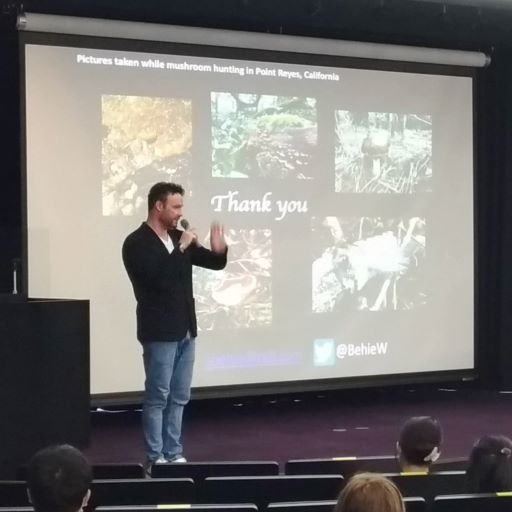 October 18, 2022
Editor of Cell Dr. Scott Behie gave a seminar at ASHBi.
On September 21, 2022, ASHbi invited Scott Behie, editor of Cell, to give a seminar titled "Understanding the Editorial and Decision Making Processes behind a Scientific Journal like Cell", where he shared how editors make decisions to a scientific paper and how researchers should communicate with the editors during the editorial process. Nearly 500 people in total attended the event onsite and online.
During his stay on September 21st and 22nd, Dr. Behie had a lunch discussion with young reserachers at ASHBi along with many one-on-one meetings with PIs at ASHBi and at Kyoto University where he had more in depth discussions with researchers from ASHBi and Kyoto University.