Multi-cellular self-organisation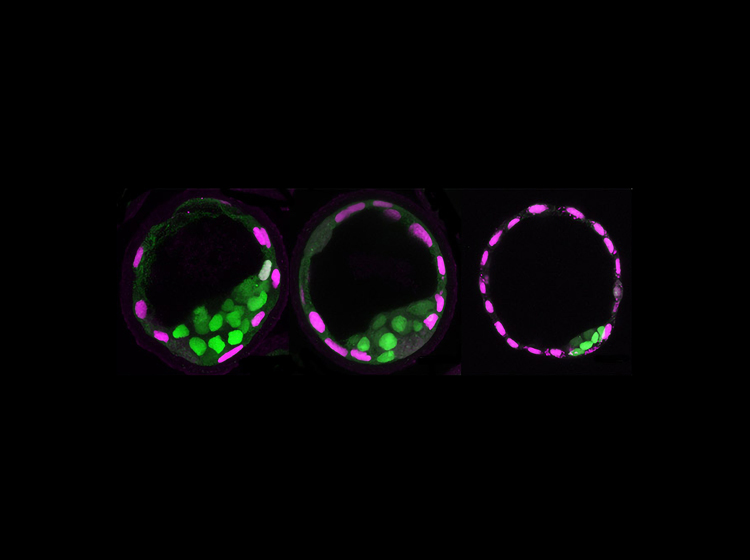 Research
The Hiiragi group studies robustness in development and aims to understand the design principle of self-organising multi-cellular systems. Self-organisation is a defining feature of living systems and entails complex interplay between molecular, cellular and mechanical signals across various spatio-temporal scales. Using early mammalian embryos as a model, the Hiiragi group adopts a variety of methods including genetics, microscopy, biophysics, engineering and modelling, to investigate how self-organised forms and patterns emerge from a spherical mass of cells.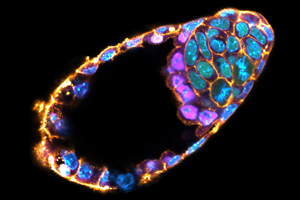 Pubilications
Ichikawa, T., Zhang, H. T., Panavaite, L., Erzberger, A., Fabrèges, D., Snajder, R., Wolny, A., Korotkevich, E., Tsuchida-Straeten, N., Hufnagel, L., Kreshuk, A., & Hiiragi, T. (2022). An ex vivo system to study cellular dynamics underlying mouse peri-implantation development. Developmental Cell, 57(3), 373–386.e9.LINKPress release
Chan, C. J., Costanzo, M., Ruiz-Herrero, T., Mönke, G., Petrie, R. J., Bergert, M., Diz-Muñoz, A., Mahadevan, L., & Hiiragi, T. (2019). Hydraulic control of mammalian embryo size and cell fate. Nature, 571(7763), 112–116.LINK
Korotkevich, E., Niwayama, R., Courtois, A., Friese, S., Berger, N., Buchholz, F., & Hiiragi, T. (2017). The Apical Domain Is Required and Sufficient for the First Lineage Segregation in the Mouse Embryo. Developmental Cell, 40(3), 235–247.e7.LINK
News
Recruit
We welcome the research staff and graduate students (PhD/MA program).
If you need more information, please contact us through the Contact Form.
Positions are available for ambitious predoctoral and postdoctoral fellows
interested in addressing fundamental questions in cell and developmental biology.
Please send your research interest and CV to Takashi Hiiragi.