Overseas researchers face many obstacles when coming to Japan. There are many institutional documents to check and submit, as well as many regulations and guidelines to follow. These documents are complex, and many of them are not in English.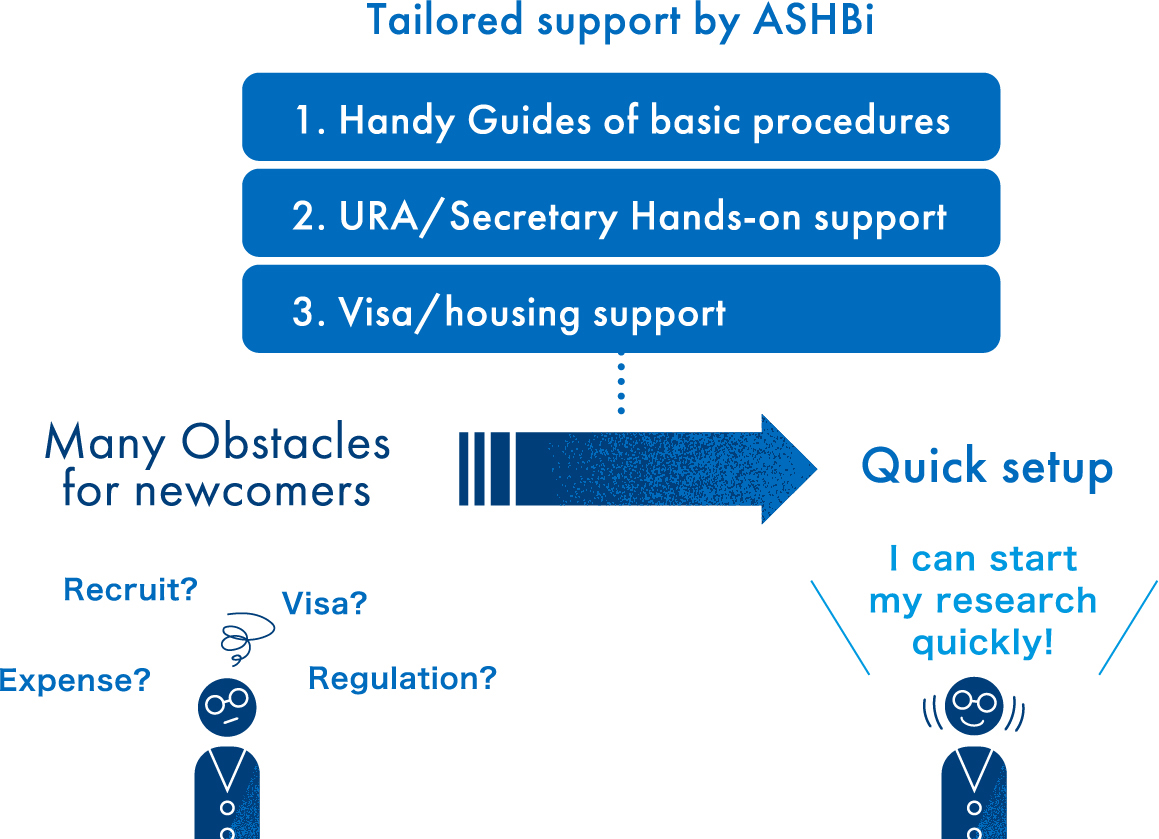 To provide practical support, ASHBi has also developed guidebooks for basic procedures and lab operations. These guides will provide researchers with an overview of procedures and instruction on where to get assistance. To date, we have prepared guidebooks for items such as recruitment, purchase, and travel, with more to come in the future.

To resolve these problems, ASHBi has established a platform run by ASHBi URA and shared secretaries. For example, this platform helps researchers navigate the many regulations for using recombinant DNA materials, chemical substances, wastes, etc. Assistance by the support team is intended to accelerate the scientist's research.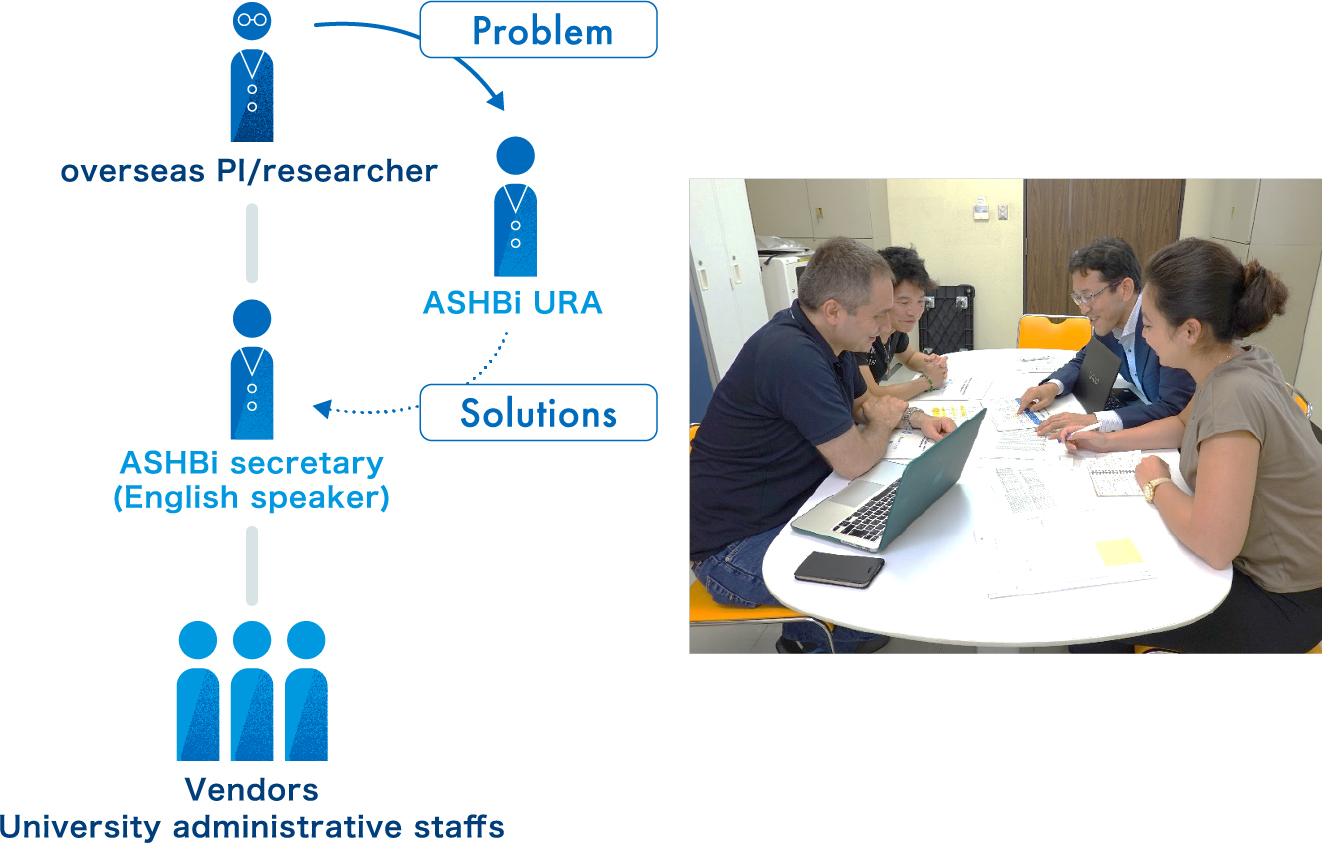 Furthermore, we provide necessary support for visas and arrival in Japan for researchers and their families in collaboration with the Overseas Research Support Office of Kyoto University Institute for Advanced Study (ORSO-KUIAS). ORSO will assist researchers with obtaining the necessary documents and preparations for applications at the nearest Japanese Embassy or Consulate General. ORSO will also support the researchers with finding homes, opening bank accounts, etc.